Mug: Duvor (enamel)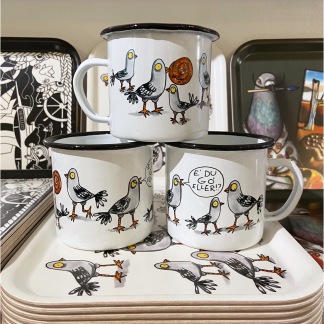 Pris:
240 kr
Inkl. 25% Moms
Art.nr:
P2129554
Antal:
Finns i lager
Duvor: pigeons

These birds love "fika", the bigger cinnamon roll the better. One is also asking the question "é du gó eller!?" in typical Gothenburg accent. It means more or less "what's wrong with you!?"

illustration by Elin Andersson
Printed in Sweden

These are 8 cm high, 8 cm across and holds approximately 30 cl of coffee, tea or whatever you prefer.

It's a black line at the top of the mug.