When Somenid was first invented by Elin Andersson the idea was to create a clothing brand inspired by art with personal themes that would later on include accessories, interior and whatever fit. This is still the case, but instead of waiting for everything to fall into place Somenid Shop was created as a base to grow from. Below you find more information.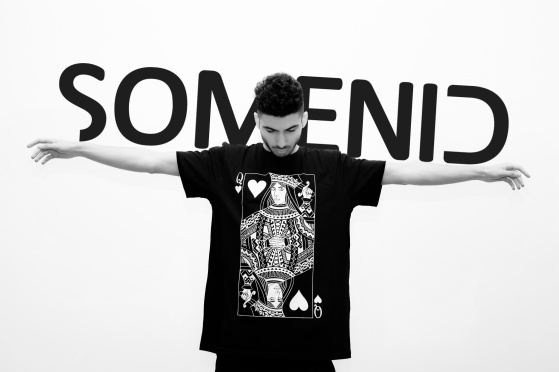 Somenid is a word and trademark made of 3 Swedish words: "Som en idé" (As an idea), the start of any creative process.

The inspiration for the projects and collections is a mix of everything happening in the world of art, architecture, litterature, politics or whatever that might start a process of the mind; from loose ideas to concepts with drawings and objects.

We are all unique, the wish is that the pieces will be added and matched with others to help anyone who wants to express a personal message and make them (and/or their home) feel unique.


People started to ask about the illustrations they saw in the shop and wanted to wear them which made it clear that everything had to be divided to make sense. At least to Elin herself.

All-Elin is the name of the company and the website created to present some kind of portfolio when looking for jobs etc. It made sense to use this for things not connected to any kind of concept or idea of a brand, but at the same time it's now turned into a brand in its own right.

www.allelin.com

Located at Kaponjärgatan 4 in Haga, Gothenburg, but has previously existed as pop-up shops for shorter or longer periods. The need to constantly adapt to new spaces made it necessary to become a problemsolver and also resulted in a very personal vision.

The ending word "shop" was added spontaniously to the logo to make it less anonomous and make people understand they could enter and buy things if they wanted to. It looked great as well in the end so it became a fixed name.

In the middle of lively discussions about massproduction, consumerism and the environment it's worth noticing most of the textiles and products are sustainable, printed and/or made locally and never in big editions (sometimes just one of the same). The goal is to offer visitors a personal experience and purchase garments, art or objects that makes them feel something or fits with the rest of their home and/or wardrobe. Everything you find here comes from the love of creativity and need to express something.

This is a space free from rules and expectations and everyone is welcome!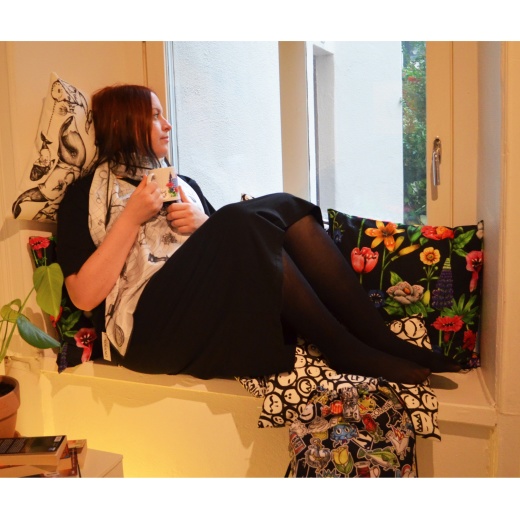 Born and raised in Gothenburg, Elin Andersson started the brand in 2014 after 7 years in Italy, 4 of them in the graphic office of the international fashion house Moschino. This was also where she discovered her deep love for prints which she now uses in her work. Often with a splash of humor.

She also wants to use her creativity as a tool to voice opinions in different ways, often without saying it in words.

Elin is an artist, designer and illustrator (you choose the fitting title); all graphic elements including logos and layouts are made by her.