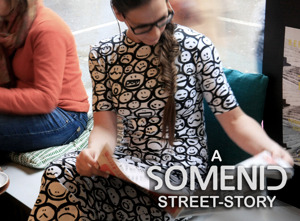 I had a meeting with a dear friend I hardly ever meet since we live on oppositesides of the country and work a lot, but it's just so great to speak to others who have similar feelings for their work as you do.
I now have a countdown until I will let the public take part of the growth of my lifestyle brand, and I'm excited to share my ideas and thoughts regarding the future. First time I launched a crowdfunding campaign i wasn't ready for it, but this time my businessplan has been even been approved by very critical financial people for a loan that will enable me to start working while I turn to people out there and ask them to join this exciting journey.
Good night and a great start of the new week!
- Elin
Natalie » A new beginning: "I can't wait to see what you come up with! You are so talented and SI love your .."