Somenid is a word and trademark made of 3 Swedish words: "Som en idé" (As an idea), the start of any creative process.

The inspiration for the projects and collections is a mix of everything happening in the world of art, architecture, litterature, politics or whatever that might start a process of the mind; from loose ideas to concepts with drawings and objects.

All garments and products are produced under fair conditions and the environment is always a factor when choosing material.

We are all unique, the wish is that the pieces will be added and mixed with others to help anyone who wants to express a personal message and make them (and/or their home) feel unique.

Focus is on the personal meeting between designer and other people whether they are clients or visitors in the live shop.
Read this interview with designer Elin Andersson and her thoughts on work and creativity; just click the logo below (and while there, check out the rest of the articles!)

Just click the button below to read more about the beginning of Somenid and the work to move forward and upward: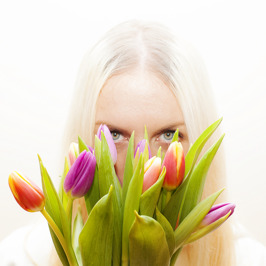 Born and raised in Gothenburg, the designer Elin Andersson started the brand in 2014 after 7 years in Italy, 4 of them in the graphic office of the international fashion house Moschino. This was also where she discovered her deep love for prints which she now uses in the collections for Somenid.

She also wants to use her creativity as a voice to express opinions regarding important things like civil rights and environmental issues.

Elin is an artist and illustrator on the side of her brand; all graphic elements including logos and layouts are made by her, and the stylized raven below is a symbol for her company All-Elin. If you're curious and wish to find out more about her work and/or would like to collaborate, feel free to visit her personal website.